Welcome to Maple Class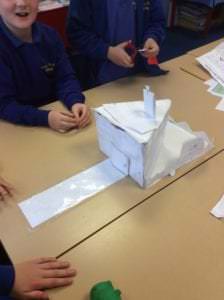 A lovely warm welcome back to Maple Class. I hope that you have all had a fantastic summer holiday and are all refreshed ready for a busy and fun filled year!
This half term we are looking at Water and asking ourselves the question 'Where does water come from?' We will be looking at the Water cycle and exploring this in action during our class trip to the Magna Science Park. We have lots of art planned for this half term too – making 3D frogs, lily pads and also looking at and recreating the famous Water Lilies painting by Monet.
In English we are looking at the text Tuesday by David Wiesner. We will be creating our own newspaper articles following on from a news conference taking on roles and colleting all of our evidence to solve the Tuesday mystery. We will also be creating fictional stories based on the text.
As a class, in addition to our weekly Stars of the Week I will be looking for my own Hard Worker award.to take home a trophy for the weekend to then bring back to have pride of place on your desk for all to see!
We are going to have a fantastic year with lots of fun and challenge! I can't wait to get started.
We have already had lots of fun during induction. Have a look at our buildings we made to keep the 3 little pigs safe. We had to test them against the force of us all trying to blow them down.