Elm is our Y1 class and we have Miss Hall as our class teacher.
In Elm Class, we love to learn creatively, integrating music, singing and art into everyday learning. Through our Mindful Education we promote a positive atmosphere to improve our emotional wellbeing. We develop this through weekly yoga, mindful breathing and daily feeling discussions.
We have access to a wonderful outdoor space which we use daily, exploring sensory play and developing social skills and positive relationships with peers. This allows the children to learn creatively, encourage curiosity, improve their concentration and boost self-esteem and emotional wellbeing. Using the outdoor area alongside class learning allows for a great transition from EYFS into our more formal Key Stage 1 curriculum.
It is very important to us that we keep up excellent communication with parents so they can feel fully involved in their child's progress at school. We use ClassDojo to send messages and pictures home to parents sharing amazing work and proud moments from school. This also allows parents to contact the class teacher directly with any questions they may have and also share their proud moments from home.
In our class, we follow the Y1 National Curriculum in addition to the Nottinghamshire syllabus for RE and the Nottinghamshire Computing Framework. We have daily phonics sessions using the Little Wandle scheme.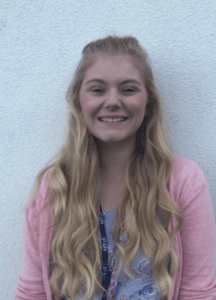 What will we be learning in Year 1?
First Half of the Autumn Term – Our topic focuses around Favourite Stories.
Second Half of the Autumn Term – Topic themes are based around seasonal changes. Our unit is called Paws, Claws and Whiskers.
First half of the Spring Term – The topic theme is space travel.
Second Half of the Spring Term – The theme is based on our mini-beast unit.
First Half of the Summer Term – Our topic themes are plants and growing.
Second Half of the Summer Term – For the final part of the year, we have an environmental theme, including under the sea.