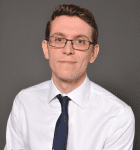 Welcome to Lambley Primary School and thank you for taking the time to look at our website. Lambley Primary School is a wonderful place that puts the children and our community at the heart of all we do.
We take great pride in our school, the ambitious curriculum we deliver and the values we embed for future learning. We set the very highest expectations on all our children and give them the tools to reach for the stars.
Through the children's hard work, the dedication of every member of staff and the support of our parents and carers, all at Lambley Primary School can challenge themselves, become independent learners and succeed.
We hope that you find the information on the website informative and that it offers you an insight into life at Lambley. If you would like to know more about the school, please do not hesitate to contact us. We would be more than happy to show you around the school so you can experience the opportunities we provide first-hand.
Thank you again for showing an interest in our school.
Lee Christopher, Head Teacher