We are a mixed class of Y4 and Y5 pupils and are supported by members of our Teaching Assistant team throughout the week. Mrs Jordan is our class teacher throughout the week except for: Tuesday afternoons when we have Mr Robinson for PE and Miss Barnes for MFL; and Wednesday afternoons when Miss Barnes teaches year 4 Science and Mrs Jordan teaches year 5 Science. Mr Christopher also teaches the year 4s for Maths for three lessons a week.
In our class, we follow both the Y4 and Y5 National Curriculum in addition to the Nottinghamshire syllabus for RE and the Nottinghamshire Computing Framework.
We have daily Maths lessons using the Mastery of Maths approach. This means that we are developing the use of resources and vocabulary to support us as we solve mathematical problems and explain our thinking. We are becoming more fluent and confident mathematicians, willing to apply our knowledge and skills to problem solving situations. Mrs Jordan is the Maths lead for the school.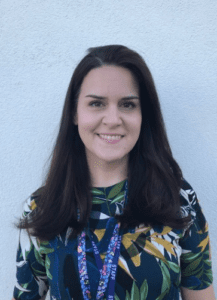 What we are learning in Beech Class
Autumn Term                                 
Topic and English – South America and The Aztecs
Science – Year 5 – Forces (gravity, air and water resistance) followed by Earth and Space
Year 4 – Animals including humans (digestion system, teeth)
Spring Term
Topic and English – The Environment – including a visit from Veolia
Science – Year 5 –  Properties and Changes of Materials (dissolving, separating)
Year 4 – Living Things and Habitats followed by States of Matter
Summer Term
Topic and English – Inventors and Inventions – from the Victorians to the World Wide Web.
Science –   Year 5 – Animals including humans and Living Things and Habitats
Year 4 – Electricity and Sound
Spring Term