Beech is Lambley's Year 5 class and our class teacher is Mrs Jordan. On a Tuesday afternoon, we are also taught by Mr Robinson for PE and Miss Barnes for French.
In our class, we follow the Year 5 National Curriculum in addition to the Nottinghamshire syllabus for RE and the Nottinghamshire Computing Framework.
We have daily Maths lessons using the Mastery of Maths approach. This means that we are developing the use of resources and vocabulary to support us as we solve mathematical problems and explain our thinking. We are becoming more fluent and confident mathematicians, willing to apply our knowledge and skills to problem solving situations. Mrs Jordan is the Maths lead for the school.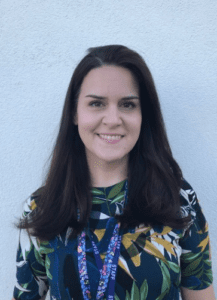 What we are learning in Beech Class
Autumn Term
In Autumn term, our Topic is 'What have the Romans ever done for us?' We will learn all about the Ancient Romans, who they were, where they came from and when they invaded Britain. We will also find out about their gods and goddesses, the army, Boudicca, Roman Roads and we will create Roman mosaics fit for the best Roman bathhouse!
In Science, we will examine Properties of materials, including dissolving and irreversible changes. We will also begin our Forces unit by discovering what friction and gravity are.
Spring Term
In Spring Term, our Topic is all about Space. We will find out more about the Moon and why it orbits the Earth. We will also learn about the planets in our solar system and about the sun around which they orbit. We will find out about the history of Space Travel and wonder what might happen in the future.
In Science, as well as space, we will learn all about forces, including air resistance, water resistance and mechanisms for moving heavy objects.
Summer Term
In the Summer Term, we will find out about Greece. First of all, we will discover the Ancient Greeks and find out how they influenced the Romans. We will learn about their gods and goddesses, their myths and legends, their empire and the Olympics. We will then compare this information with facts about modern Greece.
In Science, our topics are Animals including humans and Living Things and habitats.