Elm is our Y1 class and we have Mr Rowe as our class teacher. We are also supported by a team of Teaching Assistants including Mrs Thompson and Mrs Sellars.
We share our lovely indoor and outdoor learning spaces with Willow Class (the Reception Class) and their teachers, Mrs Lorimer and Mrs Swinburne. We work together in our learning unit and Mrs Swinburne coordinates this phase of school.
In our class, we follow the Y1 National Curriculum in addition to the Nottinghamshire syllabus for RE and the Nottinghamshire Computing Framework.
We are encouraged to be independent learners so the environment is set out support learning and development. During afternoon sessions throughout the week, we access the different learning zones to complete our weekly 'Rainbow Challenge'. During these times, one of the adults often comes along side us to join in our learning fun or to take note of the amazing ideas, cooperation, communication and creativity that they see.
To find out more about our learning activities, please take a look at our learning blog.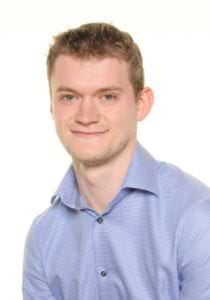 What have we been learning?
First Half of the Spring Term 2017
This term our topic is
Second Half of the Autumn Term 2016
This term our topic is
While learning about people who keep us safe, we were joined by the Nottinghamshire Fire and Rescue Service who brought their engine to school. We learnt about the safety and rescue equipment and also got to experience setting off the Firefighter's Hose.
We are also enjoying preparations for our Nativity Play, Christmas Around the World.
First half of the Autumn Term 2016
This term our topic is
Second Half of the Summer Term 2016
This term our topic is
This term our topic is called 'Incy Wincy Minibeasts'. We have lots of exciting things planned and lots of creepy crawlies to learn about. Please have a look at our topic web to find out more.
Second Half of the Spring Term 2016
This term our topic is 'There's No Place Like Home' focusing on the book 'Meerkat Mail' by Emily Gravett. We are very excited about our African themed day on Monday 18th January where the children can enjoy African dance, African drumming and Mask Making.
Second Half of the Autumn Term 2015
The children have been busy learning about famous people from the past.Recently we have been working really hard to learn songs, dances and our lines for this year's Nativity show; Straw and Order.
First Half of the Autumn Term 2015
It is the start of a new school year and our 6 Y1 pupils (Elm Class) are excited to be joined by 22 new Reception pupils, in Mrs Lorimer's class.
The first topic theme for this new school year is 'Knowing Me Knowing You!' The topic web below gives a brief outline of the areas of learning we will be covering this half term.