Birch is a class of 22 Y2 pupils and we have Miss Hall as our class teacher. We are also supported by a team of Teaching Assistants including Mrs Aizlewood, Mrs Thompson and Mrs Wood in addition to our regular helper, Mrs Smith.
There are two other special members of Birch Class, Sammy and Sebastian our African Snails.
In our class, we follow the Y2 National Curriculum in addition to the Nottinghamshire syllabus for RE and the Nottinghamshire Computing Framework.
We are working with our teacher, Miss Hall, on a national research project developing teaching for mastery in maths. Miss Hall is leading this project in school with the help of Mrs McKenzie and our class. This means that we are developing the use of resources and vocabulary to support us as we solve mathematical problems and explain our thinking. We are becoming more fluent and confident mathematicians and enjoy showing visitors to our classroom.
To find out more about our learning activities and topics, please take a look at our learning blog.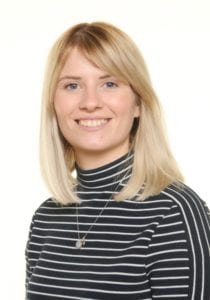 What have we been learning?
First Half of the Spring Term 2017
This term we are learning about nocturnal animals and also about how to stay healthy. Please take a look at our topic web for further information.
Second Half of the Autumn Term 2016
This term our topic is The Great Fire of London.
While learning about fire safety in modern times, we were joined by the Nottinghamshire Fire and Rescue Service who brought their engine to school. We learnt about the safety and rescue equipment and also got to experience setting off the Firefighter's Hose.
We are also enjoying performing in our nativity play, Christmas Around the World.
First Half of the Autumn Term 2016
This term our topic is The Lighthouse Keeper's Lunch. We are looking forward to learning about creatures that live at the seaside.
Summer Term 2016
This term our topic is Minibeasts.
Spring Term 2016
We have a new class teacher, Miss Hall and are looking forward to the exciting learning we will be doing together for the remainder of the school year.
This term, our topic is based all around Meerkat Mail, a story written by Emily Gravett. Please see the topic plan below to find out all of the amazing activities we have planned!
Autumn 2, 2015
We have been busy learning about famous people from the past, including Florence Nightingale.
At the end of this term we said goodbye to our teacher Mrs Ridgway. Our new class teacher, Miss Hall, will be joining us after the Christmas holidays. We look forward to welcoming her!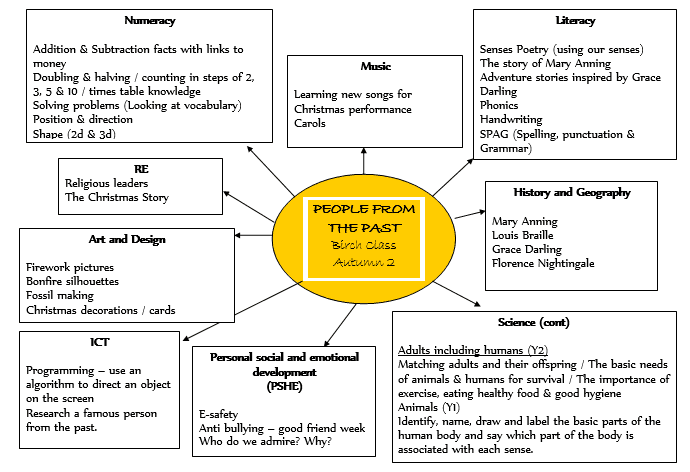 Autumn 1, 2015
This year, Birch Class is a mixed class of Y1 and Y2 pupils, following both the Y1 and Y2 National Curriculum. Our teacher is Mrs Ridgway. We are starting the new school year off with the perfect topic for getting to know each other better; Knowing Me, Knowing You!