Mrs McKenzie is our class teacher. We are a mixed class of Y4 and Y5 pupils and are supported by our Teaching Assistant, Mrs Wood.
In our class, we follow both the Y4 and Y5 National Curriculum in addition to the Nottinghamshire syllabus for RE and the Nottinghamshire Computing Framework. From Y3- Y5, we follow a 3-year topic cycle with Maple Class. You can find out more information about our learning activities in our learning blog.
We are working with our teacher, Mrs McKenzie, on a research project developing teaching for mastery in maths. Miss Hall is leading this project in school with the help of Mrs McKenzie and our class. This means that we are developing the use of resources and vocabulary to support us as we solve mathematical problems and explain our thinking. We are becoming more fluent and confident mathematicians and enjoy showing visitors to our classroom what we get up to.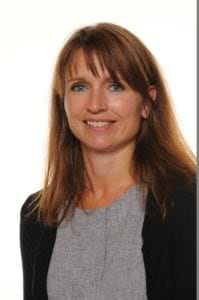 What have we been learning?
Spring Term 2017
This term we are learning all about space and our universe in our topic 'Earth & Beyond'.
Every Thursday afternoon the Y4 pupils from Beech Class join Maple Class for their weekly music lesson. Together they are learning to play a woodwind instrument called the Chalumeau as a whole class ensemble. It's noisy and brilliant!
Autumn Term 2016
This term our topic is Ancient Egypt.
Summer Term 2016
This term we are going to be focusing on World War 2 as our topic. We are learning about how the war started and ended, what life was like for evacuees, the Blitz, as well as other aspects of World War 2. In Literacy we are going to be are going to be looking at writing letters, diary entries and narratives. Our class book for this term will be 'Goodnight Mr. Tom'.
In science we are going to be learning about materials and electricity, with a variety of practical activities. In maths there will be a focus on fractions, decimals and percentages, as well as statistics and worded problems.
Our Y5 pupils are looking forward to this year's Y5/6 residential to Castleton and to close the year we will also have the Summer Show, involving all of Key Stage 2.
At the end of the school year, Beech Class say goodbye to Mr Rowe as he moves to be the teacher of Elm Class. We look forward to welcoming our new teacher, Mrs McKenzie at the start of the new school year.
Spring Term 2016
For this term, 'The Iron Man' is going to be the focus of our topic. We are going to be looking at narratives, instruction texts and newspaper reports as part of our literacy lessons. In science we will be learning about Earth and Space, which the children have been very excited about learning, and in maths we will be learning place value, addition and subtraction, multiplication and division, as well as fractions.
Autumn Term 2015
Beech Class are excited to be moving into a brand new classroom for the start of this new school year. We are joined by our class teacher, Mr Rowe.
For this Autumn term, we will be learning about chocolate! We will be looking into where chocolate comes from, how it is produced as well as Fairtrade. In science, we will be building a better understanding of the production of chocolate, by looking at the changing states of materials and forces. We will also be reading 'Charlie and the Chocolate Factory' and developing our own stories, including looking at the work of Quentin Blake. There will be opportunities to create Mayan worry dolls and even make our own chocolate biscuits, as well as many other exciting activities to look forward to.
Please look at our topic web to see some of the things we will be doing in each subject, related to our topic.
Summer Term 2015
Class 4 is a mixed class of Y5 and Y6 pupils who are taught by Mrs Berber. This term's topic is 'Giddy Up!' and we will be using War Horse and The Highwayman as texts to suuport our topic.
We are also going on a Y5/6 Residential Visit to Caythorpe with PGL.
Spring Term 2015
The Y5/6 pupils in Class 4 are learning about Roman Britain this term.
Autumn  Term 2014
Class 4 are excited about a new school year with their teacher Mrs Berber. They are a mixed class of Y5/6 pupils and this term's topic is 'Water, Water, Everywhere'.